Spanish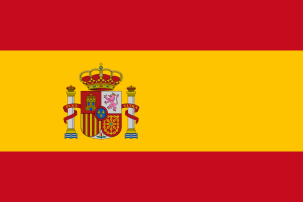 Dear Parents and Friends,
"Bienvenidos" to our Summer Term 1 school year. I hope you enjoyed your holidays and are all refreshed and ready for this new term!
My main aim is to develop the four skills of the language: listening, speaking, reading and writing by following the topic of each class. So, children will have the chance to develop the same topic but in Spanish. Lessons are reinforced by Spanish grammar and phonetics.
The pupils are making excellent progress and are really enjoying their learning.
Topics for this term by class:
Early years: "Dinosaurios" - Dinosaurs
Year 1: "El Circo" - Circus
Year 2: "Las flores y frutos" - Growing
Year 3: La Era de Piedra - The Stone Age
Year 4: "Loa Anglosajones" - Anglo-Saxons
Year 5: " Viajando por Londres" - Around London.
Year 6: " Viajando por Londres" - Around London.
Please don't hesitate to come and see me after school to say HOLA and if you have any questions or queries.
Mister Gonzalo Valenzuela
Spanish Teacher