Spanish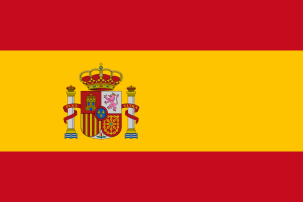 Intent
jhgjhgf
The introduction of Spanish in Early Years and KS1 as the modern foreign language taught at All Souls, has been very successful.
Each class receives an hour's tuition each week. It is an activity that the children enjoy and look forward to. They are keen to show how much they remember during the week, through incidental encounters with teachers and LSAs greeting them in Spanish.
Throughout Key Stage 2, children receive a 40 minute Spanish lesson each week, where they have the opportunity to learn new vocabulary and phrases, practise their spoken Spanish, and as they progress throughout Key Stage 2, children are expected to read and write in the language as well.
The teaching of MFL offers opportunities for children to:
hgjhgj
Become increasingly familiar with the sounds and written form of a modern foreign language;

Develop language skills and language-learning skills;

Understand and communicate in a new language;

Make comparisons between the foreign language and English or another language;

Increase their cultural awareness by learning about different countries and their people, and working with materials from those countries and communities;

Foster positive attitudes towards foreign language learning;

Use their knowledge with growing confidence and competence to understand what they hear and read, and to express themselves in speech and in writing;

Form a sound basis for further study at Key Stage 3 and beyond.
Implementation
kjhkh
Pupils are encouraged to increase their knowledge of how language works and to explore differences and similarities between the new language and English.
Where appropriate, links are made between a year group's current learning theme, with pupils being given the opportunity to learn thematic vocabulary and phrases in Spanish.
Pupils learn and develop their Spanish in many ways and to accommodate this, a variety of learning styles are used including song, games, TPR, pictures, video and audio material, ICT, etc.
Pupils are encouraged to share their experiences of other languages and cultures, and find things out for themselves.
Pupils work individually, in pairs, small groups and in whole class situations according to the activity.
Work is mainly oral, but an increasing number of reading and writing tasks are included as pupils enter Key Stage 2. Pupils work from sheets that are stored in folders for ease of reference.
Impact
jgjgj
Learning another language presents opportunities for the reinforcement of knowledge, skills and understanding developed in other curriculum areas. These opportunities can be exploited through aspects of:
gvhgfh
English:
hjhgj
Development of speaking and listening skills, knowledge and understanding of grammar and sentence construction.
Opportunities to compare the foreign language with English or another language can be exploited through use of the new alphabet, phonemes, rhyming patterns, sound/spelling links, dictionary work, formation of structures (such as singular/plural, gender, negatives, question forms, position of adjectives, imperatives), intonation, dialogues, poetry, different text types, formation of complex sentences.
jhkjhk
ICT:
kjhkh
Use of e-mail with schools abroad (Chile- Colegio- school "Villa El Sol"), materials from the internet , video and audio, presentation of data, word-processing.
hgjg
Citizenship:
khj
The multilingual society, knowledge of other countries and cultures.
hfhfg
Mathematics:
hmhjmh
Counting, calculations, the time and date, money.
gjhgj
Geography:
hggfh
Work relating to the study of other countries, points of the compass, weather.
jgjg
Science:
ghjhg
Work on parts of the body, animals.
fhfgh
Music:
gjhghg
Rhyming, rhythm, singing, composition, world music.
hgghg
RE:
ghjgh
International or multicultural work, celebration of festivals, storytelling, calendars, customs.
gjgj
History:
hfgh
Work relating to the study of other countries, family trees of famous people.
fhgfh
Art:
hhg
Descriptions of paintings.
dgdfg
PE:
fhfgh
Physical responses to the teacher's instructions, issued in the language being learnt.