Advice for parents during coronavirus
Department for Education coronavirus helpline
The Department for Education coronavirus helpline is available to answer questions about COVID-19 relating to education and children's social care. Staff, parents and young people can contact this helpline as follows:
Phone: 0800 046 8687
Opening hours: 8am to 6pm (Monday to Friday), 10am to 4pm (Saturday to Sunday).
Handwashing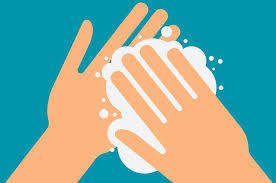 The most important thing individuals can do to protect themselves is to wash their hands more often, for at least 20 seconds, with soap and water. Public Health England recommends that in addition to handwashing before eating, and after coughing and sneezing, everyone should also wash hands after using toilets and travelling on public transport.
To make handwashing more fun at home, share the clip below with your child.
School Closure - Effective from Thursday 19th March
Home-learning packs
The school has provided home-learning packs for all pupils. These went home, at the end of Wednesday 18th March, due to the school closure.
If your family had already started to self-isolate before this date, home-learning packs are available, for collection, from the school foyer entrance (Foley Street) - please collect the class pack for your child's/children's year group only.
We would like to wish you all well at this challenging time, and thank you for your continued support.
We will keep you informed of any changes that take place via letter and the website.
CORONAVIRUS (COVID-19) ADVICE
Department for Education Coronavirus helpline
The DFE have launched a new helpline to answer questions about COVID-19 related to education. Staff, parents and young people can contact the helpline as follows:
Phone: 0800 046 8687
Email: DfE.coronavirushelpline@education.gov.uk
Opening hours: 8am to 6pm (Monday to Friday).
No school should close in response to a suspected (or confirmed) COVID-19 case unless advised to do so by Public Health England.
Travel advice to those travelling and living overseas: https://www.gov.uk/guidance/traveladvice-novel-coronavirus
Please be assured that we are monitoring the situation on a daily basis, following the advice of the local authority, the LDBS, and by checking the Public Health England website for regular updates:
https://www.gov.uk/government/organisations/public-health-England
We are responding accordingly to all the advice given to us.
Can you please use the website below to watch the short hand washing video clip (48secs) with your child and encourage your child to do the actions.
It includes washing the tips of fingers and the backs of hands.
https://www.bbc.co.uk/newsround/51698180