Staying Safe Online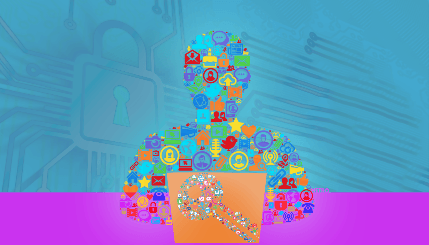 Our children's lives changed dramatically over the last few years; with our children using the internet more and more each day. It is a great way to find out new facts, be creative and to communicate with our friends and family. However, the internet is always changing, and being able to keep up-to-date with your child's use of technology can be a challenge.
fsdfsd
Staying safe when messaging and playing with your friends online
fdgdfgdf
Please watch the video below for Mrs Plesniak's tips on how to 'choose kind' and keep safe when communicating with your friends online via a computer, tablet, mobile phone or through gaming chat facilities.
fdsfsdfs
Click here to access Mrs Plesniak's video.
cxczxczx
Organisations that can help keep you safe online
vbvcbc
This page contains lots of links (please click on the heading to take you directly to that site) to organisations that can help you and your child stay safe while learning and having fun on line.
fgdfgd
Staying safe online | Childline
dfgd
This site contains lots of helpful information including:
What are the risks?
Tips for staying safe.
Keeping your information secure?
How to spot fake news.
fhgfh
What is fake news? (taken from the childline website)
hgfhgf
The news you see online or on social media isn't always going to be accurate. And it can be hard to tell what's real and what's fake.
Some websites will report fake news or things that aren't completely true. They might do it because they want to scare you or make you do something. Or because they make money from people going to their site.
hgdhdghd
Fake news can look real, but there are ways to help you spot it.
gffhgf
Check the source -




Check the name of the website and its web address to see if it looks real. Some sites will try to look like other websites so you think they're genuine.
Look for evidence -




Find out whether it's being reported on other sites that you know and trust. If it's only being reported on websites you've never heard of then it might not be true.
Don't decide straight away -




Sometimes headlines or stories are designed to scare or interest you. Read what's in the article carefully, ask yourself whether it seems true and why they're saying it.
Ask someone you trust -


Try asking an adult you trust to see what they think. If you're worried about something you've seen online, you can always talk to a Childline counsellor.
fdfsf
gdfgdf
Childnet also contains an additional section with lots of online safety tips for children with special educational needs.
gfdgs
Looking at online safety with young people with SEND
gdfsg
For lots of good tips, especially around the use of social media, please click on the link below.
fweewwf
Talking to your child about online safety | NSPCC
efwerfwe
Thinkuknow is the education programme from NCA-CEOP, a UK organisation which protects children both online and offline. Please click on the link below for more details.
ewrwer
ereer
Additional Online Safety Resources for pupils with special educational needs can be accessed via the website below.
teert
internet-safety-june19-low-res.pdf (cerebra.org.uk)
grgdgdg
Families of children with disabilities often use the Internet to keep them informed about their legal rights, appropriate treatments and services that might be available for their families. Parents and carers often seek advice and support from online networking groups and forums and these can help us shape our plans for ensuring our children get the support they need. This guide outlines some suggestions to help parents limit the risk of their child having negative experiences online and understand what action can be taken if they do. This guide also suggests some resources that will help children get the most out of the Internet at home and in the community. The guide will present some case studies of actual experiences people with learning disabilities and autism have had online and learning points that can be taken from these experiences. (wording taken directly from the Cebebra guide)
gsgdg
Non Screen Activities to Try with Your Child
hgf
Whilst the internet is a wonderful resource, and laptops/tablets a great tool for learning, it is also wonderful for your child to have some time away from a screen each day. Just before we break for the summer holidays, we will be posting 30 Screen Free Things To Do Over The Summer – look out for the link in our weekly newsletter.