Assessment
There have been a number of changes to assessment in recent years.
Find out more in the Assessment without levels 2015-16 Presentation.
If your child is in Year 2 or Year 6 they will be taking national curriculum tests (SATs) in May 2017. There were changes to the tests last year at both key stages. This is because the tests are based on the new national curriculum, which your child had been taught since September 2014.
The Department for Education has produced some updated information for parents about the 2017 assessments.
DfE information for parents: 2017 national curriculum tests at the end of KS1 and KS2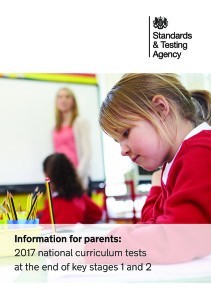 DfE videos for parents about 2017 national curriculum tests are below.