School Ambassadors
Our Y6 School Ambassadors were put through their paces during an interview with the Headteacher and Mei Ling Routley (one of our Foundation Governors). They did incredibly well to be selected and we know they will represent our school to the best of their abilities.
Our Y6 School Ambassadors for the Autumn term are:
Karim, Jez and Oliver.
Our Autumn Term School Ambassadors and Yasir (Yr 6 pupil) met TV Sport & News presenter, Sean Fletcher, after a Year 5 and Year 6 talk for Black History Month.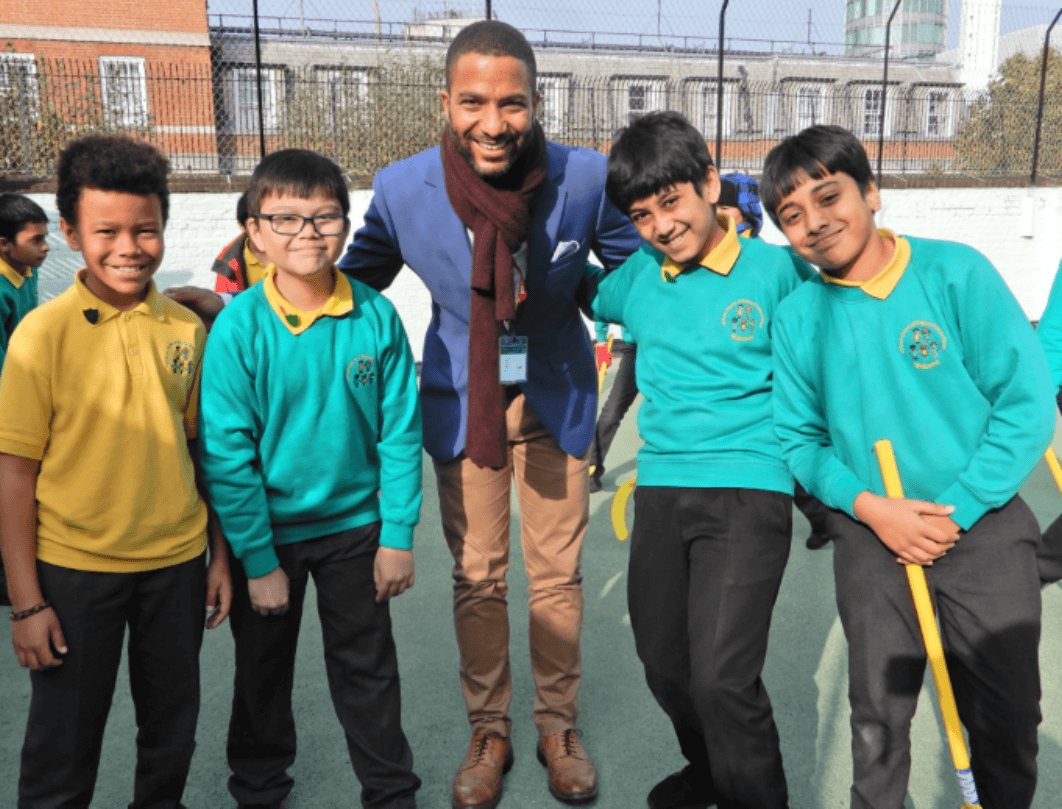 The School Ambassadors for the Spring term will be:
Lorenzo, Aaron and Adyan.
The School Ambassadors for the Summer term will be:
Mischa, Aidan and Rahul.
They can be identified as they will be wearing this badge: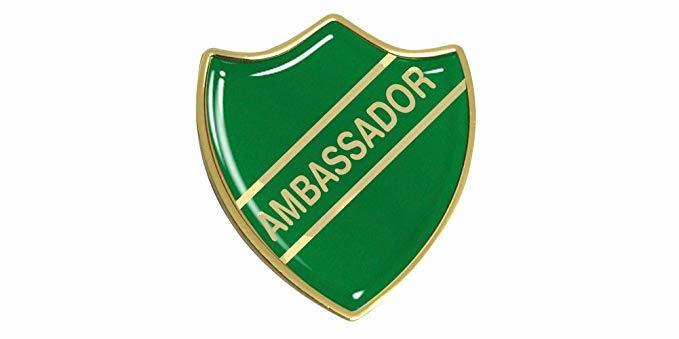 Our Learning Ambassadors are:
Aleena and Analey.
Our Behaviour Ambassadors are:
Azeem and Abdullah.