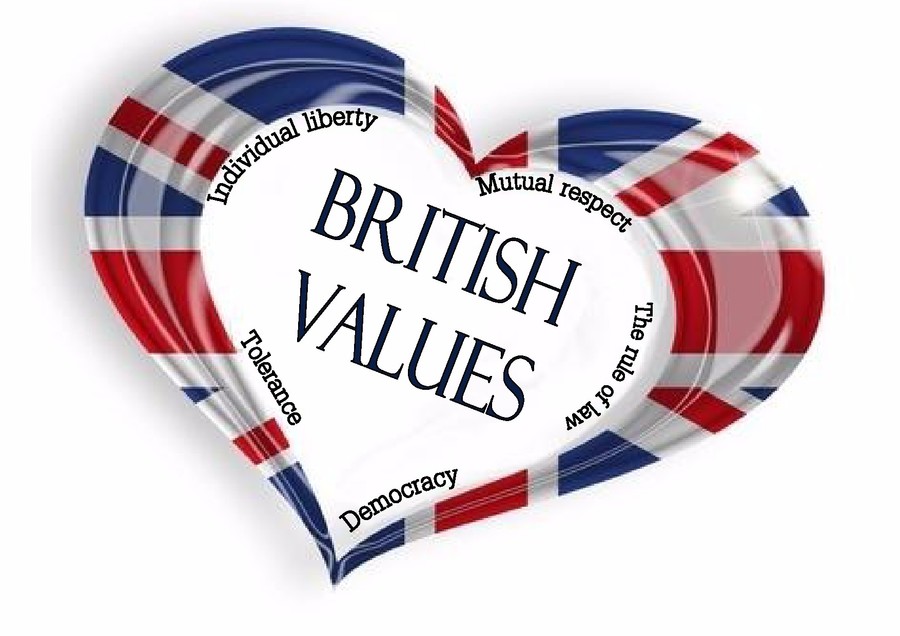 In addition to our Christian Values, which underpin all we do, we also look at what it means to live in Britain today and what values are important for a harmonious society.
Our British Values are:
Democracy

Individual Liberty

The Rule of

Law

Tolerance

Mutual Respect
This year we are also focusing on resilience with the emphasis on preparing children for citizens of the future. We will be helping children learn strategies to deal with things when they don't work out as planned. Through our playground work we will be exploring resilience in friendships and in play. Through Collective Worship we will be exploring what the Bible teaches us about resilience and how by being resilient, we are able to be more positive and optimistic in life.
We teach the values through assemblies, class trips and visits, visiting speakers, making links in the curriculum (see our curriculum map) and stories (last year, Year Three were taught democracy through a lesson on being a citizen in Athenian society), in school elections, community projects.
Last year we began a campaign with local councillors to help reduce pollution around our school and this year we have successfully petitioned to pedestrianise Riding House Street. We will now turn our attention to raising funds for a living wall - again to help improve the air quality around our school. Previously we have successful campaigned for additional zebra crossings. There are now four within the vicinity of the school.
Through SMSC we also teach about the importance of justice and democracy. Through our School Council and our Collective Worship Council we actively demonstrate the importance of democracy through the right to be heard and through election processes. We also support this work through working with local councillors and the wider community.
This year we also have School Ambassadors. School Ambassadors were selected after being interviewed by the Chair of Governors. They work closely with the Headteacher, PTA and School Governors to promote and represent the school.
If you want to know more about what Parliament does for us then watch this video.