Religious education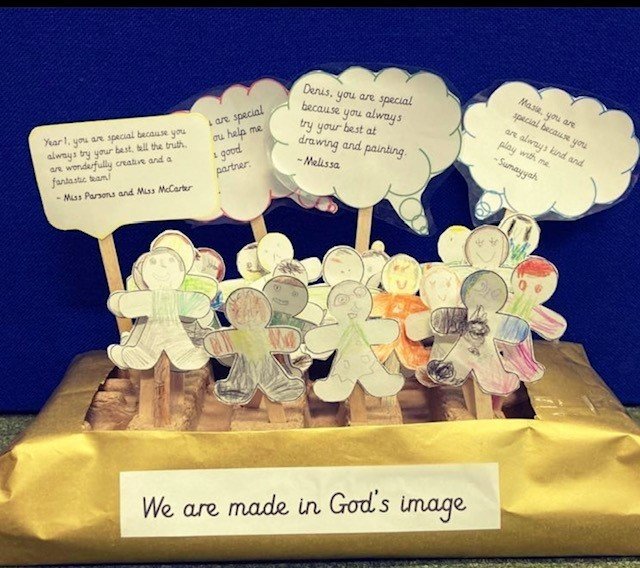 Intent
gjgjgj
RE at All Souls is taught as an academic subject; it is non-confessional.
The main aim of our curriculum is to develop children's religious literacy: it grows children's knowledge and understanding of Christianity as a diverse, living world faith, as well as teaching them about other major world religions and worldviews.
fhfhjfjjh
In addition to this, our RE curriculum is designed to develop the following skills in the children:
fyfyyhfy
An ability to be critical thinkers

An ability to engage critically with texts

An ability to ask deep and meaningful questions

An ability to make connections within and across religions and worldviews

An ability to reflect, respond and express their own religious, spiritual and / or philosophical convictions

An ability to make their own choices and decisions concerning religion and belief, based on a deep knowledge and understanding of religions and worldviews, belief systems, values and practises

An ability to empathise with people of similar or differing religious or worldviews of their own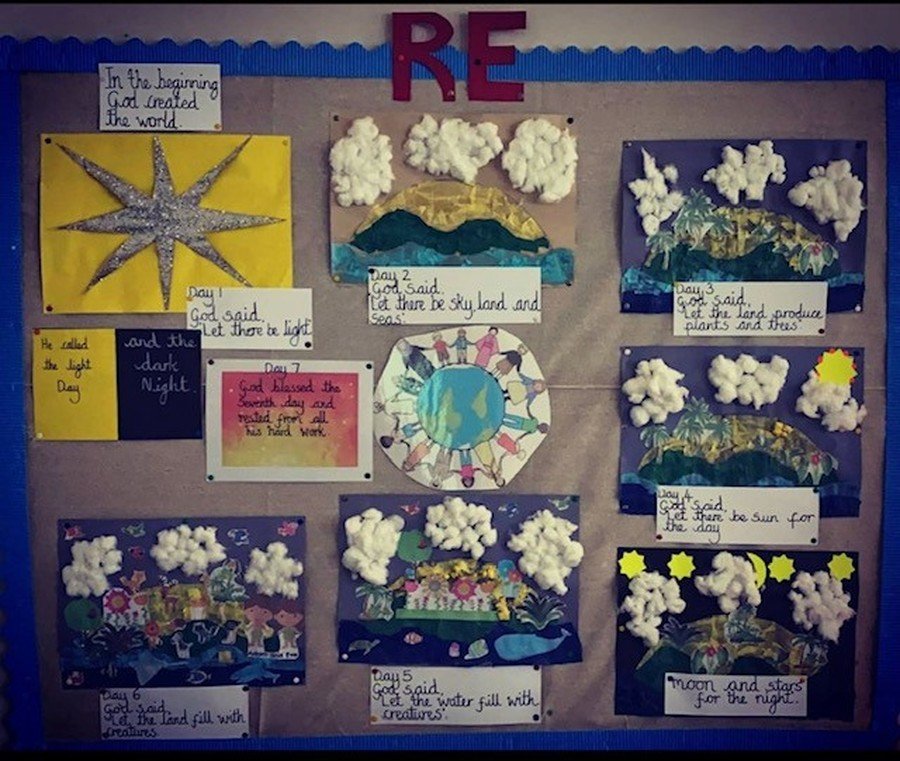 Implementation
gyjghgjh
We follow the LDBS RE syllabus.
Each unit is based around a big question, with each lesson focussing on a subsidiary question. These questions are explored through the lenses of:
fyhfjfh
theology (what do people believe?)

philosophy (what do people think?)

human and social sciences (how do people live?)
jhfjhfj
Two-thirds of the curriculum is based on Christianity. Each of these units is rooted in a core theological concept, which together tell the whole story of the Bible through to Christianity today: creation; fall; people of God; incarnation; gospel; salvation; and kingdom of God. Bibles are a regular feature of our RE lessons as children are taught to engage critically with texts.
Our curriculum has been carefully constructed to ensure the children are always moving forward in their knowledge and skills, building on what they have learnt previously.
Our use of graphic organisers for each unit support the children in retaining their knowledge and understanding links to prior learning.
Impact
jhgjhgkj
Our RE curriculum equips our children to hold balanced and well-informed conversations about religion and worldviews. They make good or better progress from their starting points.
Children are also given space to reflect on their own religious, spiritual or philosophical convictions. Through this, the children encounter the depth and breadth of religious views in the society in which they live and are encouraged to consider their place within that. This is an important way in which we experience life in all its fullness and grow to be the best that we can be at All Souls.