Maths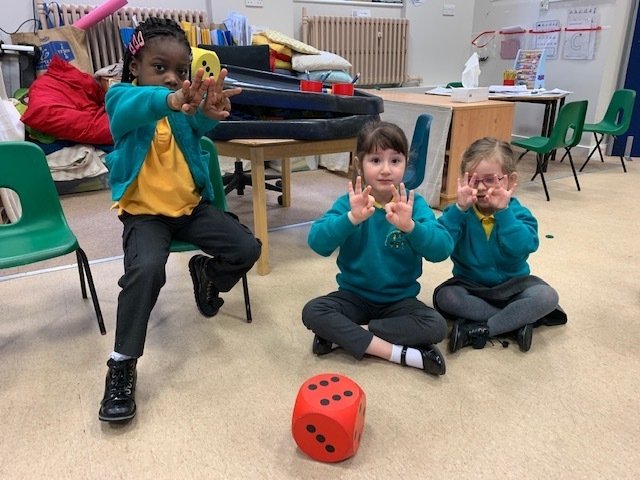 Intent
hjkhjkh
At All Souls, we want maths to be relevant and meaningful within the real world, building pupils' resilience, and helping them to excel in their learning, with an expectation that they can explore their maths independently and confidently.
Teachers provide children at All Souls with a fully encompassing maths curriculum, covering arithmetic, problem solving and reasoning, in a focused environment, enabling the children to be successful in their achievements, both independently and when working in groups.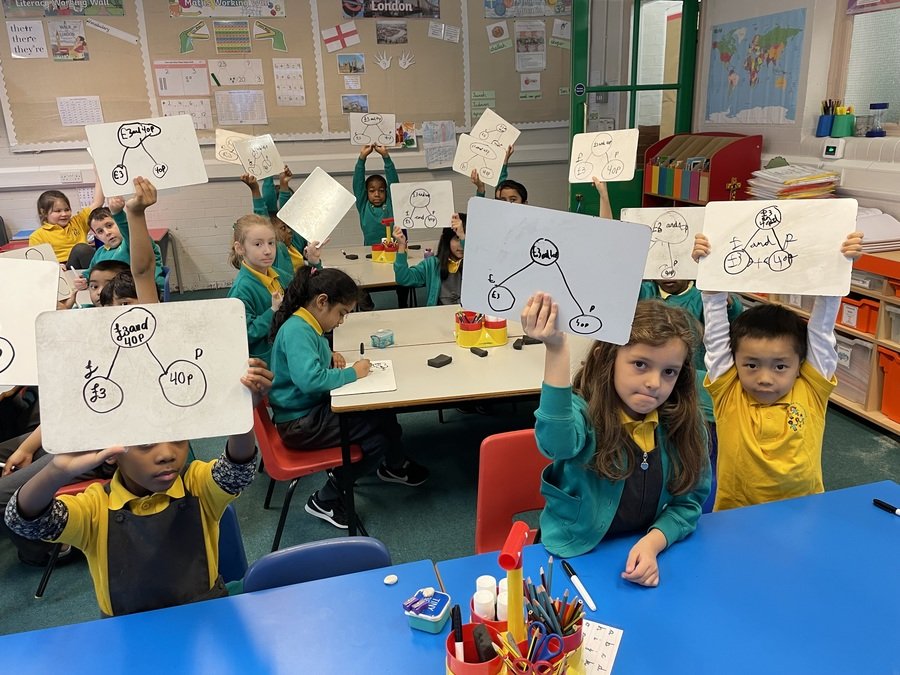 Implementation
gjhgjhg
At All Souls, the Early Years Outcomes and National Curriculum is predominantly taught and supported by the White Rose and Power Maths schemes, to promote teaching through a mastery approach. Children will practise counting daily and are provided with suitable opportunities for independent learning as well as explicit teaching.
White Rose is used in Nursery and Key Stage 1, moving into Power maths in Key stage 2. Both schemes use the approaches of reasoning and problem solving, on a daily basis, with the application of arithmetic being applied and utilised throughout.
It is widely appreciated that a child's mathematical understanding is greatly influenced during their early years of life. In EYFS, we strive to ensure that children's first experiences of mathematics within school are both positive and practical. During these early years, children are given opportunities to develop and improve their skills in counting, understanding and using numbers, calculating simple addition and subtraction problems; and to describe shapes, spaces, and measures. Children's early learning goals are listed at the bottom of this page.
When moving into Key Stage 1, children start to record daily in their purposely-designed workbooks and through their daily activities. They are taught to use maths in a range of different contexts to ensure deeper understanding and to solidify the concepts they are taught as they move through the school.
In Key Stage 1, a CPA (concrete, pictorial and abstract) approach is adopted when using resources for a variety of visual representations and applications such as Numicon and Base 10 Blocks.
In Key Stage 2, children focus more on pictorial and abstract question types and activities - leading to problem solving and challenges at the end of each lesson. Each lesson is ramped so as to provide children with a manageable starting point that builds in complexity as they work through the lesson, finishing with a challenge question.
Children also have separate maths books, in class, for additional work such as unit quizzes, times table challenges, extra challenges, misconceptions and for any other activities that arise during the year, such as competitions or independent projects.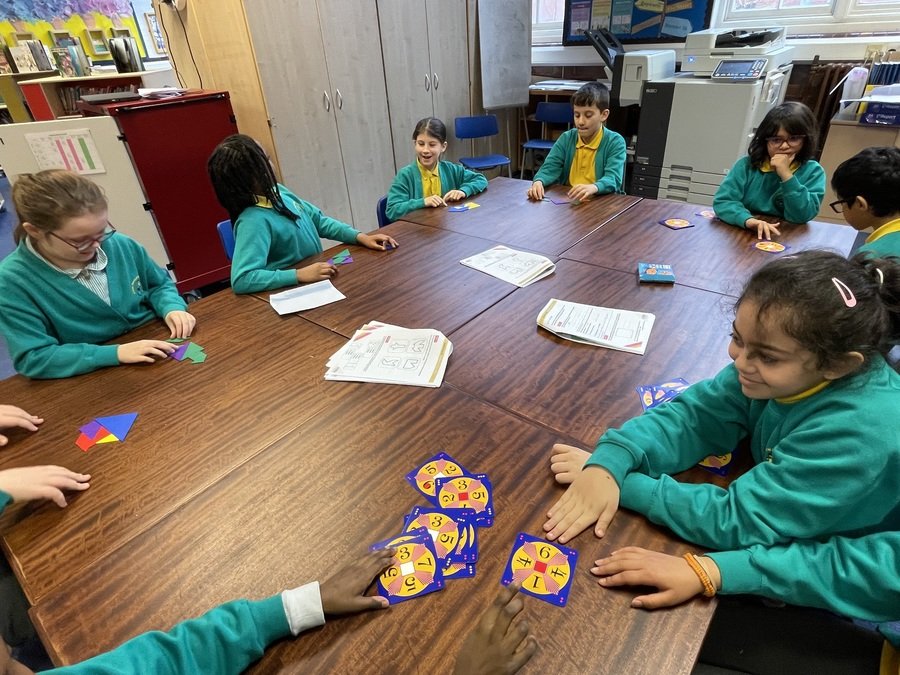 Impact
bgjhbjkg
Assessment is used to monitor progress and to identify any child needing additional support in particular areas of their maths.
jkjkh
Assessment for learning is used:
jkbjkbk
as contextual warm ups activities at the start of each lesson

daily within class to identify children needing support in a chosen area

daily reflections at the end of each lesson
nnhklhl
Summative assessment is used:
jkgjkg
at the end of each unit using a unit quiz

as baseline assessment at key stages of the year

during termly pupil progress meetings, with SLT discussing positive outcomes, gaps and barriers to learning
jbjbmn
Statutory assessment is used:
jgg
for children in Year 4, who complete a statutory times table exam online

for Year 2 SATS (arithmetic and reasoning)

for Year 6 SATS (arithmetic and reasoning)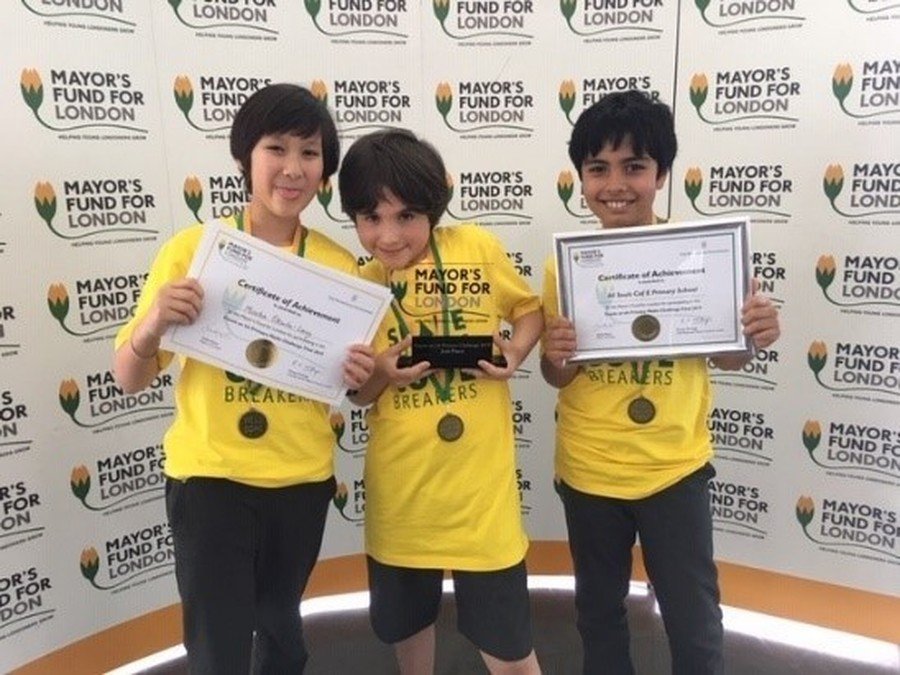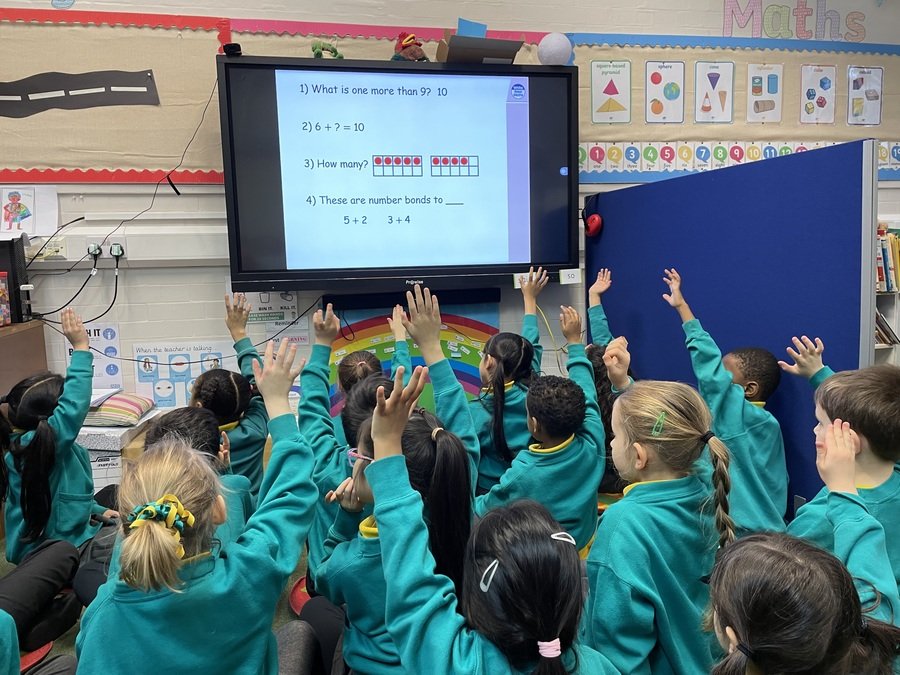 Early Learning Goals
ghgjhg
Number Early Learning Goal:
hvvj
Have a deep understanding of number to 10, including the composition of each number.

Subitise (recognise quantities without counting) up to 5.

Automatically recall (without reference to rhymes, counting or other aids).

number bonds up to 5 (including subtraction facts) and some number bonds to 10, including double facts.
bjbmnbm
Numerical Patterns Early Learning Goal:
bbmnbmn
Verbally count beyond 20, recognising the pattern of the counting system.

Compare quantities up to 10 in different contexts, recognising when one quantity is greater than, less than or the same as the other quantity.

Explore and represent patterns within numbers up to 10, including evens and odds, double facts and how quantities can be distributed equally.