Music Enrichment at All Souls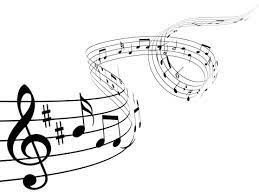 Since coming back to school in September, we have been very musical.
Our School Song
hfggffg
One of the things we are most proud of is our school song. This song is unique to our school. It was written by our Choir Leads Jamie Sperling (Music Lead 0-18s All Souls Church) and Hannah Legg (Year Six Teacher/Music Lead) using the words provided by our children, teachers and wider school community. The song is based on our values and vision and truly reflects what it means to be an All Souls pupil. We launched our song at our Vision Service earlier this school year.
Please click here to listen to listen to our school song.
My Morning Song
jhgjhgj
Another exciting project, for our Year Three children, was taking part in 'My Morning Song' - a cross-cultural musical and educational partnership between British and Vietnamese primary schools, funded by the British Council.
Please click here to read more about the project.
Please click here to listen to the piece of music.
Performing with the English National Opera
dgdfgfdg
The English National Opera (ENO), chose to work with our school for their 2022 production of The Cunning Little Vixen, to be performed at the London Coliseum in February. Seventeen children have been selected to perform on the stage of the London Coliseum, alongside professional opera musicians in this full production, which members of the public will travel from far and wide to see. Watch this space for more information as we have it – this is just the start of some very special music and memory making.
Please click here to read more about this production.
Music Mark Award
hgfhgfhgf
Earlier this academic year, we were nominated by the Tri-borough Music Hub to become a Music Mark School for the 2021/22 academic year.
We were recognised for our commitment to a broad and balanced curriculum, and the value that we place on music.
We received our Music Mark Award last term!