International Food evening
Pyjama day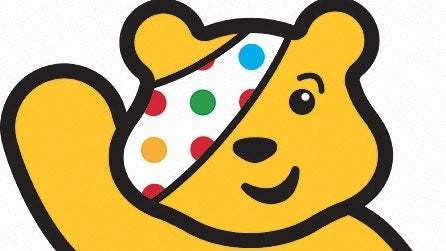 On Friday the 15th November, we will be raising money for 'Children in Need'. Send your child to school in their pyjamas, slippers and robes. They can also bring in a teddy bear, as we will be having a 'bedtime story' at the end of the school day. If your child comes to school in their pyjamas, we are asking that they donate £1 to this great cause.
Thank you for you generosity in advance.
Shoe box appeal
A huge thank you to everyone who helped their child to bring in shoe boxes for 'The Samaritan Purse Christmas Shoebox Appeal'.
We received 126 shoe boxes in total.
These will now be sent on to one of over a hundred countries around the world, sending the joy of giving this Christmas.
This year the appeal organisers have set up a link to enable us to find out which country our school's boxes have been sent to. As soon as we find out this information, we will let yourself and the children know. We will then take some time with the children to find out about life in that country and pray for them this Christmas time.

NEWSLETTER
EVENTS
Latest Calendar term dates, calendar school events Events
Celebration Collective Worship

13

Nov

2019

1:30 pm - 2:00 pm

Year 3 to visit Marylebone Library

13

Nov

2019

2:00 pm - 2:30 pm @ Marylebone Library

Year 4 to visit Marylebone Library

13

Nov

2019

2:30 pm - 3:00 pm @ Marylebone Library

Year 5 to visit Marylebone Library

14

Nov

2019

2:00 pm - 2:30 pm @ Marylebone Library

Year 6 to visit Marylebone Library

14

Nov

2019

2:30 pm - 3:00 pm @ Marylebone Library